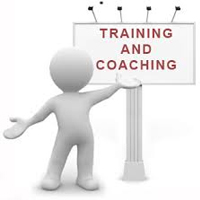 Raydiance Profile
Raydiance Training is one of the premier Training solutions service provider in Chennai, Southern India.
Learning objectives are seamlessy embedded in dramatic plots with dynamic possibilities related to learner actions.With extrinsic motivators, multiple outcomes, and clear goals driving the learner experience, we at Radiance provide unparalleled levels of learner engagement.In addition to process and product knowledge , Raydiance provides softskills, communication, Listening skills and logical thinking.From real time solutions that involve hard-to-face facts and processes, to complex casual relationships in difficult environments, our training offers a transformational learninig experience that can bring about change at the highest functional and behavioral levels.We aim to provide training for high performance and act as a cradle of change for executives.
Raydiance training programmes are designed to develop leadership traits and desired corporate skill sets. Our endeavour is to make the training both issue- and need-based by encouraging participants to implement programme inputs in actual situations.
Learning Arm
Raydiance's initial mandate has been to serve as an educative that assists, fosters, cultivates and contributes to the development of professional management .
We have organised programmes on almost every subject relevant to the development of corporate managers. Our facilities have been utilised by other specialised training institutes all over the country.
Our objectives are:
• Improvement of organizational performance through dissemination of the latest knowledge and skills among practicing managers.
• Facilitation of attitudinal and behavioural changes
• Facilitation of solutions for organisational issues
• Development of learning organisations
Training methodology
Our training methodology stresses on people orientation and action learning. Participants are encouraged to discuss various situational issues concerning their organisations and are then provided the opportunity to evolve solutions by interacting with Trained to train faculty.
Raydiance also plays a major role in the training and development of entry level Human Resource. We conduct programmes not only during their induction and at the end of their probation period, but also during their early years with their organization. The aim is to inculcate the values in probationers and nurture in them the ability to hold senior positions within the organization at a later date.
Programmes with our faculty provide managers with a constantly updated and sharpened global perspective and help them keep in touch with the latest developments in management education.